Pump Repair & Rebuilding Services
For decades, Newton Machine Co., Inc. has performed in-house repair services on various types of pumps and related components. Through our strategic alliances, we can now provide a "turn-key" pump service package. We can supply the on-site technical service to ensure that your pumps continue to provide you with uninterrupted service and when necessary, they will remove the pumps from operation and ship them to our shop so that they may be reconditioned to their original operational specifications.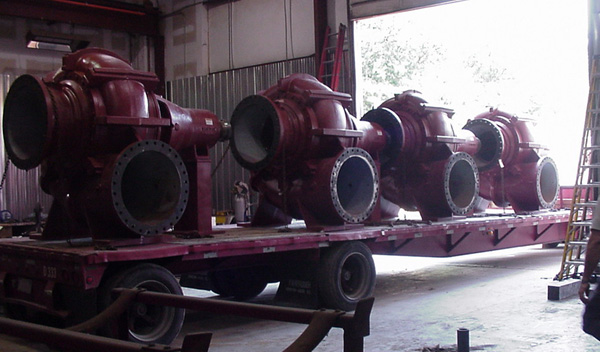 We know that your pumps are absolutely crucial to your operations and that you are very careful to whom you entrust them for repair. This is why you should entrust your pumps to the same folks that the manufacturers do ….. a truckload at a time!
 Pumps are carefully disassembled and machined surfaces are masked. Components are then blasted to a "near white" condition
 before a coating is applied that has been specifically selected for durability in the pumps particular service.
Each set of mating parts is carefully checked to ensure that no condition exists that might adversely affect the assembly or operation of the pump.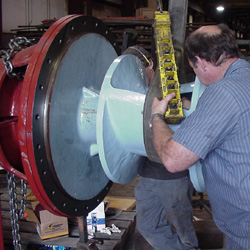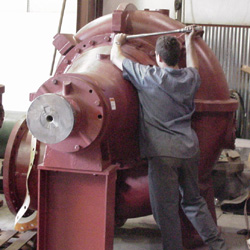 The components are then painstakingly assembled by the manufacturer's recommended procedure. Clearances and fastener torque specifications are also closely checked.
All of these steps are taken to guarantee that you receive a product that performs at least as well as it once did !