Evaporator & Process Services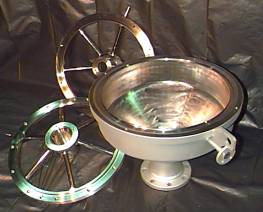 Newton Machine Company Inc. has been associated with the design, manufacture, rebuild and support of evaporation equipment since the 1960′s. During that time, we had worked directly with the major suppliers of evaporators. In 1996, however, we began offering our services directly to the equipment end users in order to promote quality, design improvement and cost savings. We offer complete unit rebuilding services, component reconditioning or replacement as well as on-site consultation and service 24 hours a day.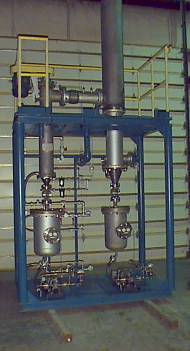 In 1996, Newton Machine Company introduced our own thin-film evaporator design, the Wave Evaporator, which is available in many standard sizes from 1.4 ft2 to over 300 ft2 and in different configurations to handle specific process requirements. Our goal in the development of this product line was to be able to adapt the unit to the special requirements of the individual purchaser. Additionally, we can design and supply other main components for your evaporator system along with the support structure if needed.
Through our experiences in the processing industry, we have come to understand that there are times when a customer must utilize used evaporator equipment. Many times this is due to either budget constraints or a delivery timeframe that an OEM can not meet. Newton Machine Company has an outstanding relationship with a variety of used equipment dealers throughout the nation in order to locate equipment that is fit for refurbishing. We employ the latest techniques and machines in the reconditioning process to ensure that the customer receives the most viable, cost efficient solution available. Shown left and right is a completely refurbished skid system and a remanufactured thin film evaporator.
Below is an evaporator scheduled for rebuild upon its arrival at out facility.
 We offer complete unit & component rebuilding and replacement parts for all makes and models of evaporators.

We are very well accustomed to dealing with the special needs of our individual customers. Whether it is the capacity to manufacture a rotor of such scale as shown below.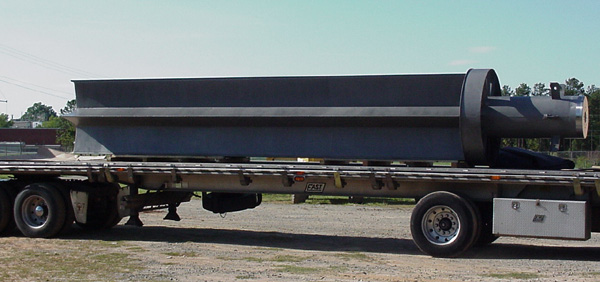 or one whose application has special "finish" requirements,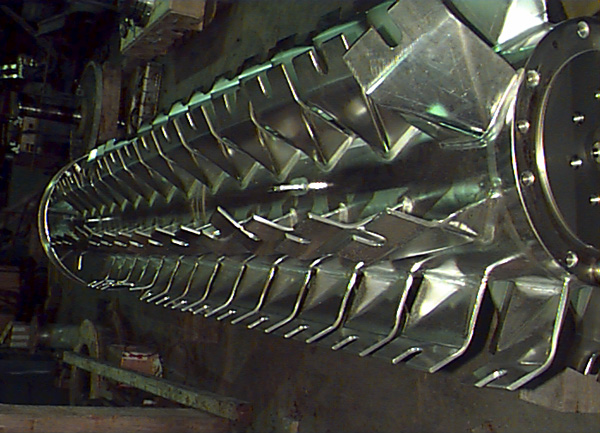 you can be assured that Newton Machine Co. can provide your company with the service that you require on the most compact time frame possible!
Comber Process Equipment
Newton Machine Company is proud to have been selected by Comber to provide factory authorized service and warranty service to it's line of process equipment located in the United States.
Comber manufactures a wide array of process equipment whose quality and versatility are unparalleled! Please take a moment to visit their site by clicking on their name  above.